As a fly fishing guide who primarily wades rocky bottom rivers, I've spent quite a bit of time in wading boots. My footing is important whether I'm crossing a heavy river, moving from one spot to another, or simply holding in place. Over the years, I've experimented with just about every system imaginable searching for what I consider an all-around best setup.
Which brings me to… The Orvis PosiGrip™ Screw-In Studs. These studs are tipped with a nearly indestructible tungsten carbide raised "plus" shape with aggressive edges. If you're not familiar with tungsten carbide, it's a hard and durable material consisting of equal parts carbon and tungsten atoms. It ranks a 9 on the Mohs scale of hardness, which goes from 1-10 with 10 being the hardest. (diamonds rank 10 for reference) What does all this matter? This is one TOUGH material and doesn't want to wear out!
Check out these studs from my wading boots with approximately fifty days on them. I've settled on rubber soled boots so they can dry between outings and watersheds. They've barely worn down at all!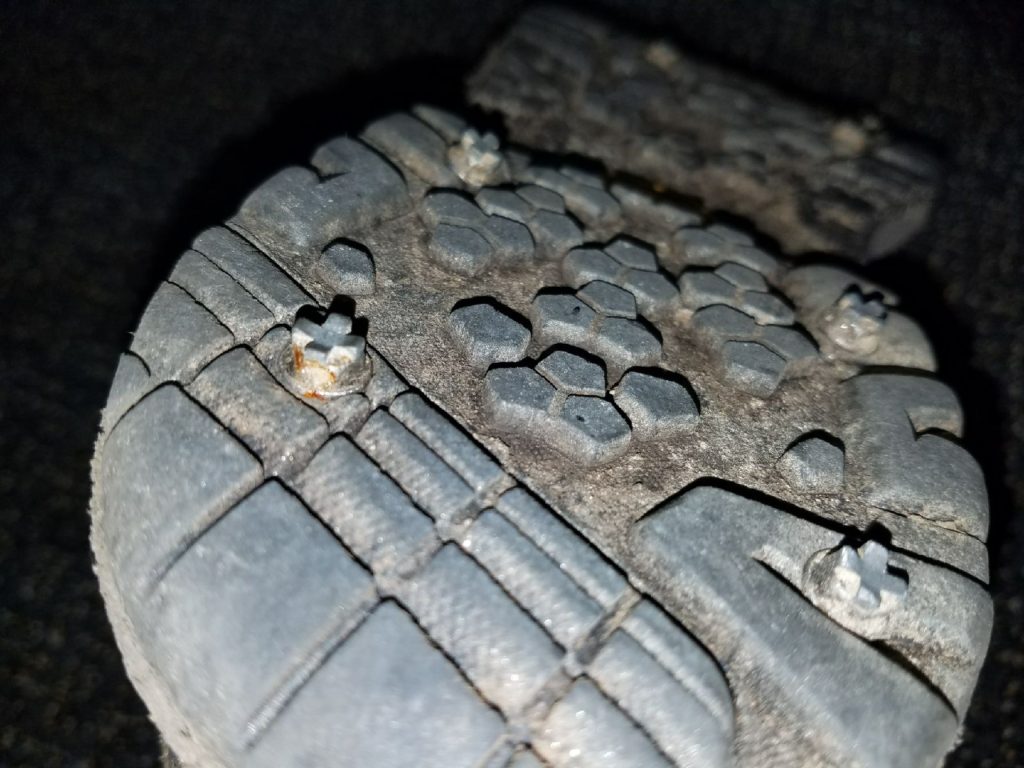 Installation
The kit includes 20 studs and a specialized driver to use on a drill. You can also use a standard ¼" hex head driver. I use the included driver with no issues. You'll want to decide on a stud pattern on the bottom of your boots that makes the best sense using ALL the studs. I favor a square pattern on each heel, and a sort of star pattern on the forefoot area. I've found I like the studs closer to the boot edges through trial and error.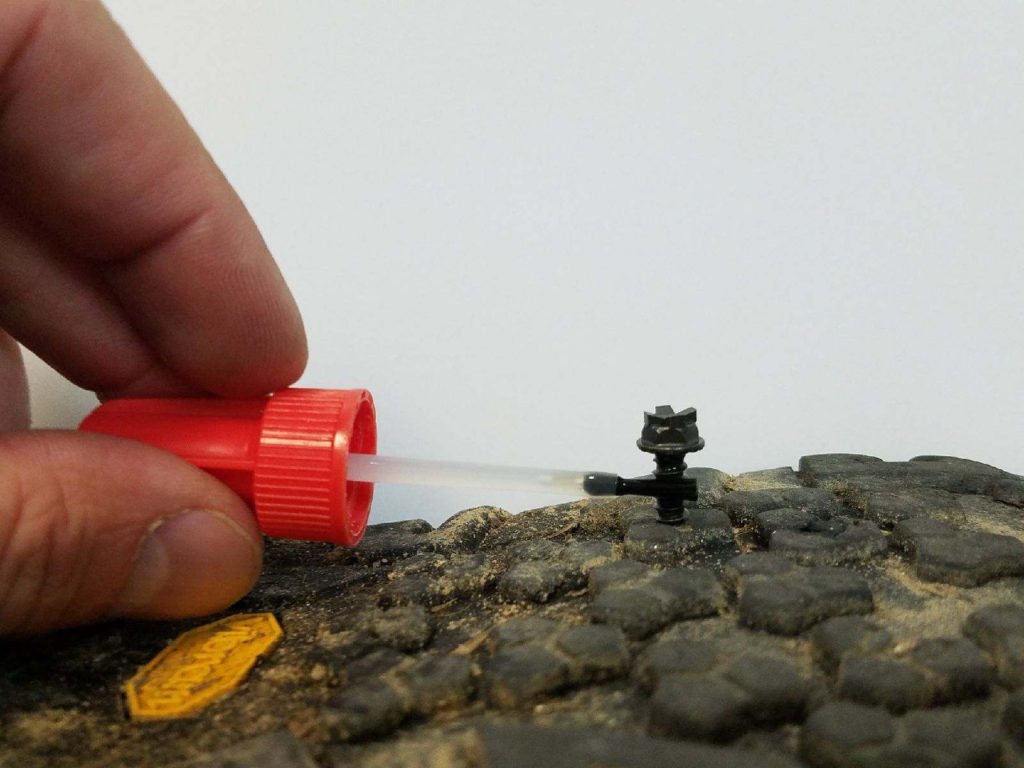 Field Testing
These studs simply BITE into the bottom! A few things I noticed right away… going down hills in wet or muddy conditions felt much easier. And once I got in the river, I noticed my boots not wanting to spin or slide down into the lowest point in the streambed. My feet stayed where I placed my weight. I felt incredibly confident in my ability to wade, probably four times more confident that just rubber soles alone. Hiking to and from the river, I barely notice them. Simply the happiest my feet have ever been in a wading situation!
Drawbacks
At an MRSP of $27.95, they aren't cheap. But I figure the cost of studs (or bars) into every new pair of boots I get. Obviously, these are not a great idea on most indoor floors, or in your friend's boat. Another downside I've noticed, and have not been quite able to solve completely, is the studs spinning loose. Obviously, the studs are under quite a bit of pressure and strain in a wading situation. In fact, you will more likely lose a stud before you wear it out. I've come up with a solution that somewhat helps with installation longevity. No, not duct tape, but its kissing-cousin… SUPERGLUE! I simply brush the threads of each stud with glue before screwing them into sole.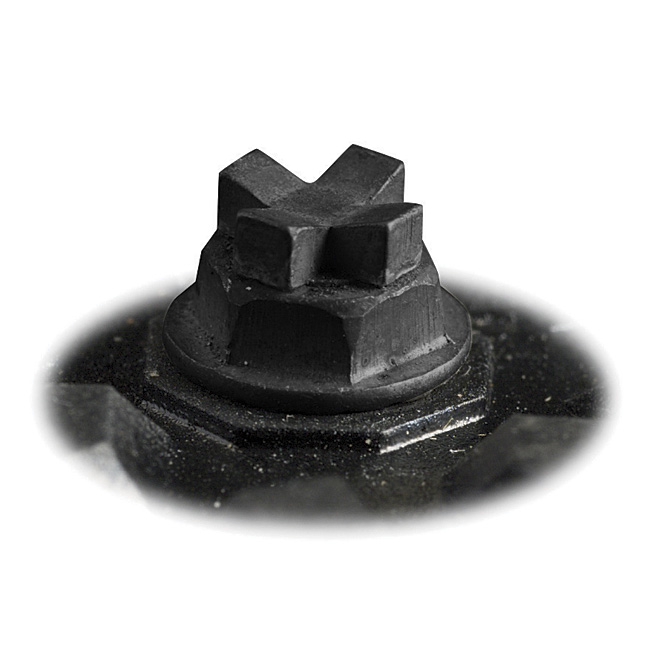 Summary
I've been using in a combination of rubber soles and Orvis PosiGrip™ studs for the past two seasons, and my wading has never been better. I feel like I should hoard a bunch of sets now in case Orvis decides to quit selling them. I like them that much!